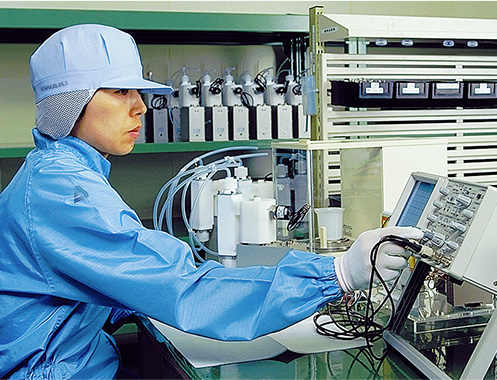 Zero Defects. Quality Assured.
During the inspection stages, we aim to achieve zero defects using the latest equipment and procedures. This production philosphy which strives for ever higher quality is a major reason for our customers' confidence in Iwaki products.

We received ISO9001 certification in 1996. We have rigorous standards in place and continuously optimize and streamline core design and production processes for quality improvement.

We received ISO14001 certification in 2005 and employ extensive measures to minimise our environmental impact.